Compilation made in New Zealand, Okinawa, Western Australia, Indonesia and Fiji,,
by Dave Black with The Winter, The Electricka Zoo, Dr Emit Snake-Beings, Nat da Hatt, Campbell Kneale, Gamelan Sekar Puri, Gamelan Padhang Moncar, and Gamelan Taniwha Jaya
"The 20 song album covers traditional Javanese and Balinese gamelan, Asia–Pacific folk music, free jazz, and free noise…. If you have an open inquiring mind and love hearing a variety of sound, this is excellent. – Darryl Baser, muzic.net.nz"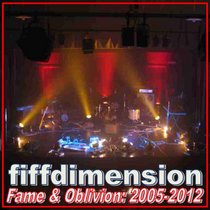 vol2 – made in New Zealand, Australia, South Korea, Thailand, Mongolia, and Japan,
by Dave Black with Ascension Band, The Winter, Nat da Hatt, Wellington's Most Famous Orchestra, and Cylvi M
"Experimental and avant-garde…. There is a clear passion, and a commitment to pushing the boundaries… This will challenge your perceptions of what constitutes music and open the mind to new possibilities of sounds that surround us – muzic.net.nz"
The duo of live electronica by the Digitator, and Dave Black on bass and electric guitar (2017)
"A totally original, mind warping album that smacks you across the face with big sound…. I salute anyone that makes a whole album out of EDM post-punk avant-garde rock / jazz, reggae, Balkan, [and] Portuguese music" – Corrinne Rutherford, www.muzic.net.nz
Our first collaboration with the even more legendary & underground artist Dr Emit Snake Beings (2015)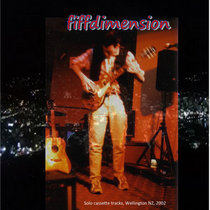 Dave Edwards solo postpunk spoken word free improv guitar spasms (2002)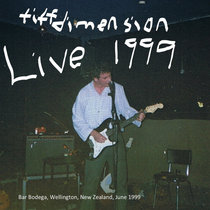 Solo postpunk live at the old Bar Bodega, Wellington NZ, opening for Chris Knox
"If only I could play guitar like that… bastard" – Chris Knox
Made in Fiji, with Dr Emit Snake-Beings – tropical avant-garde instrumentals for keyboards, ukulele, dholak, duduk, harmonicas, DIY kitchen gamelan, and video.
"So easy to get totally lost in this music, recommend for helping with your inner peace" – Andi Verse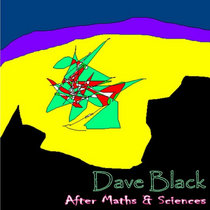 An Australian novel for the ear – a double album recorded in Melbourne, Victoria,
and Sydney and Gosford New South Wales,
by Dave Black with Cylvi M, Mike Kingston and Francesca Mountfort (2005-2006)
"Dave Black's debut release (and a re-birth, if you like, for David Edwards) is as much a post-modern piece of Performance Journalism as it is a static batch of "songs" or tracks, After Maths & Sciences is a pleasing challenge of an album. It lives up to the cliché of presenting something new with each listen,"– Simon Sweetman
Solo acoustic set plus an interview, live streamed from Wairarapa TV
"Great skills and a refreshing rebirth of a beatnik sensibility, this is folk the way folk should be" – Andi Verse
Palette-cleansing Dave Black solo electric guitar improv.
* top 10 measured by % of tracks played in full minus % of tracks skipped by casual streaming listeners
see full catalogue www.fiffdimension.bandcamp.com